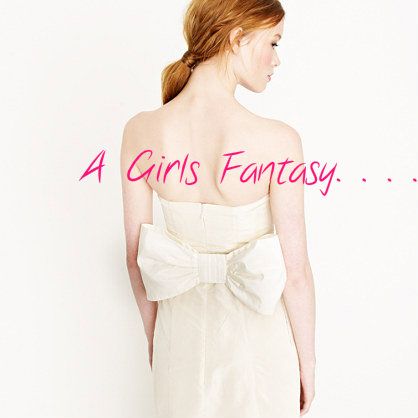 Washington D.C. is raining manna on me.
When I first got to the D.C. I instantly went to the J.Crew in Georgetown.
I went into the store initially to see if I could transfer to work at their store.
I spoke with the manager and mentioned that I had worked for J.Crew for almost 2 years.
She got really excited . . . so I got excited with her.
She said, "that's perfect because we are looking for someone with experience. We are needing a
bridal specialist!"
I beg your pardon?
I got REALLY excited.
The Georgetown J.Crew has all the wedding and bridesmaids dresses in the store, she says
A bridal specialist works one on one with brides and bridesmaids helping them find the perfect dress and maybe even talking to them about colors, wedding themes, etc, she says.
The appointments are booked for the next three months, she says
I'm sure I had a glazed look on my mouth because I imagined her head as a giant ball of

cotton candy

I was so excited.
I told her I would LOOOOOVE to be a bridal specialist and she said GREAT, we'd love to have you.
I, Meg, am about the help the world be a better place.