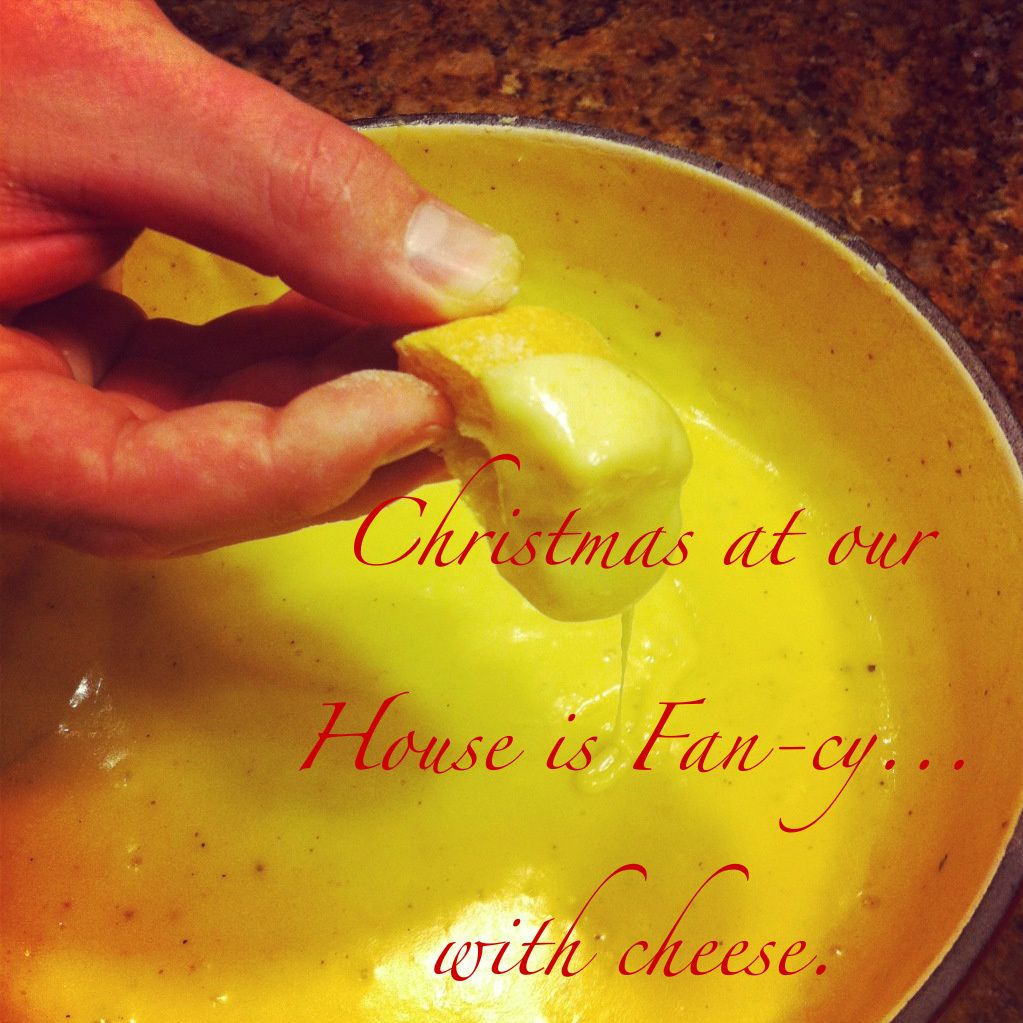 Coat: Lili (Courtesy of Pamela Metcalf) (You're the best!), blouse: J.Crew, pants: Anthropologie, Shoes: Marc by Marc Jacobs (courtesy of Pamela Metcalf), necklace: Target, Lipstick: MAC
When there is a Christmas party in my family, the halls are decked.
Raclette (a traditional swiss cheese dish), upside down Christmas trees, beautiful ornaments, table presentations (my aunt is an interior decorator), and jolly good music all around.
Hey you....let's sing Here we come a wassailing now akay?
This may all seem so untoward, but really....I just adore the buildup towards Christmas.
I saw some cousins I feel like I haven't seen in like years...it's like,
oh hey you exist still...and you have a baby now?
Awesome. I love you...and your just now brought to my attention baby.
Christmas. It brings people together.